CITI and the UIS Alliance for Experiential Problem-Based Learning

Our partnership with the University of Illinois, Springfield (UIS) leverages best and emerging practices to support your holistic child and family well-being service delivery model. Our career child welfare experts, academic partners, and dedicated system stakeholders have joined together to revolutionize child welfare by shifting welfare practice to a well-being culture.
Making the Shift from Welfare to Well-being
Well-being practice is the cornerstone of our UnifyTM solution and drives our continuous focus on innovation. We are committed to practice evolution, supported by technology that builds and sustains a strong workforce and strengthens practice.

Achieving better outcomes for children and families requires an 'All Hands On Deck' approach. Everyone has a stake in building strong families and creating better childhoods. We recognize that child welfare agencies can't do this work alone, so we bring our partners to your table.

With UnifyTM, you not only gain focused innovation but a purpose-built technology solution, pre-built from best and emerging practices and tailored to your unique needs. With a dedicated partner team, you'll also gain opportunities to collaborate with experts, academics, and research partners, all committed to doing the work better than before.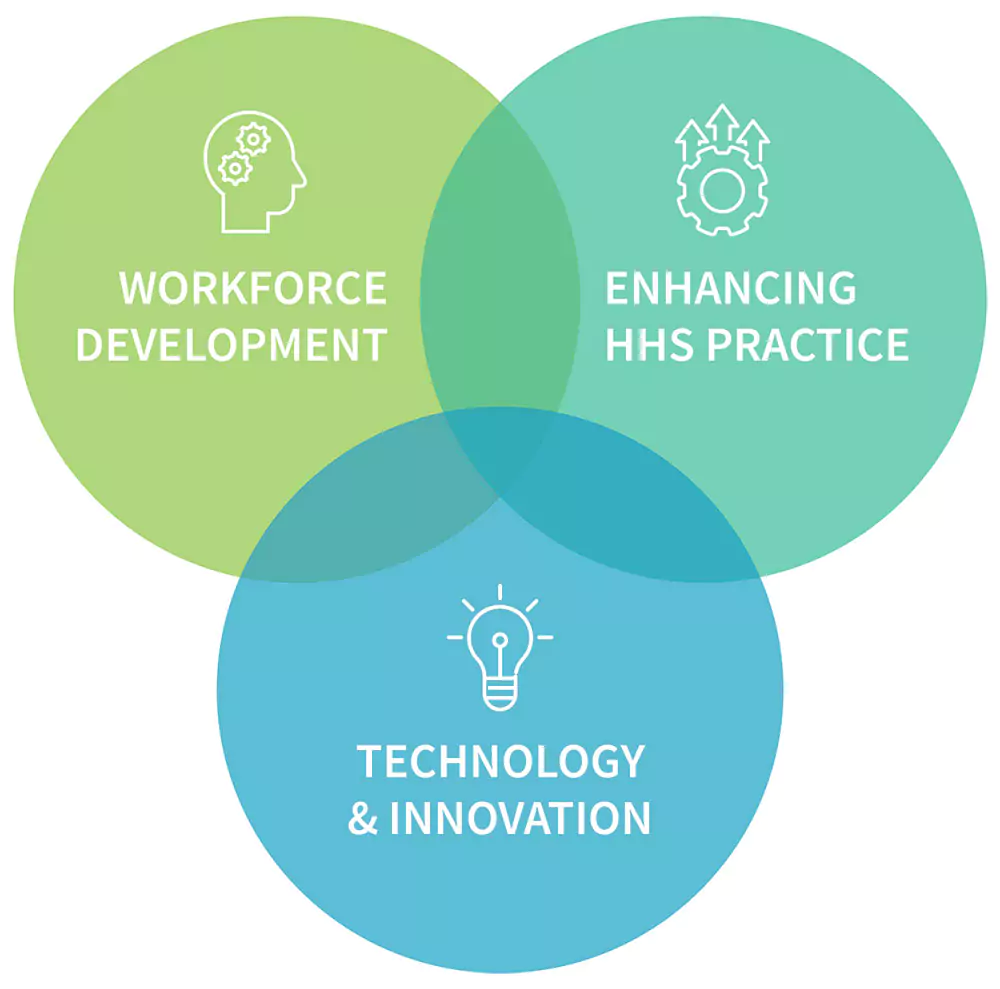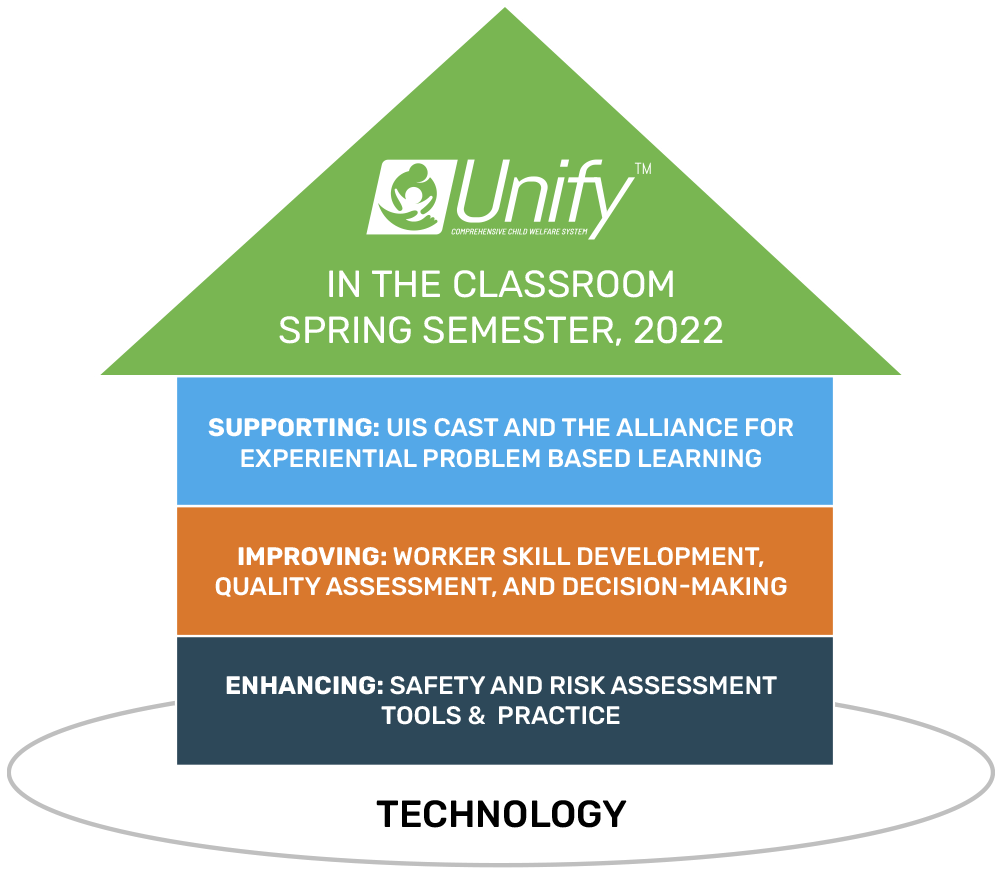 Partnering for Impact!
Together we can make a difference:
in how we build and support our workforce.
in how we protect children by empowering and engaging families.
by keeping families together and only utilizing foster care to protect kids when all other safety interventions have been explored.
by realizing that protection looks different from what we once understood, believed, and practiced.
in how we engage families and identify their needs.
in how we build relationships and partner with families by planning and creating with them.
by valuing all perspectives, especially lived-experience perspectives, and input.
by acknowledging that the former child welfare system is changing, and we all have a role in creating a child and family well-being culture.
by partnering within and across systems to make the shift and create better futures for all.