Harvesters Community Food Donation Drive
Each year, CITI in association with Harvesters provides monetary assistance to help feed the poor in northeast Kansas and northwest Missouri. This year CITI helped Harvesters provide 1650 meals to hungry families, children and seniors in our community.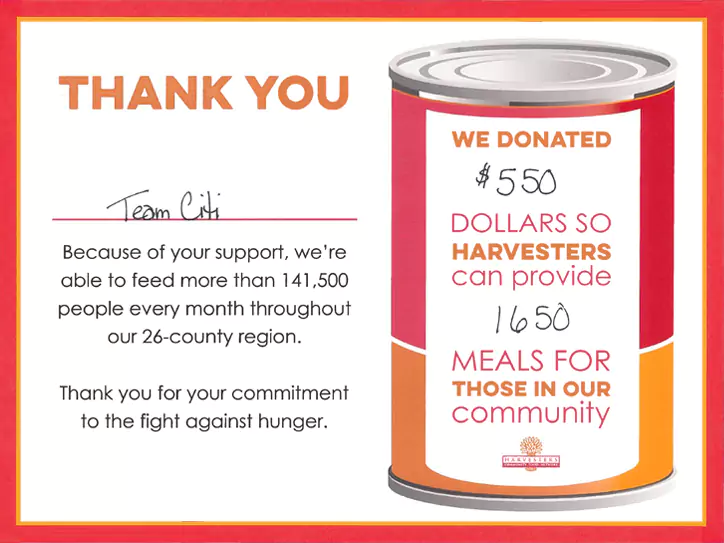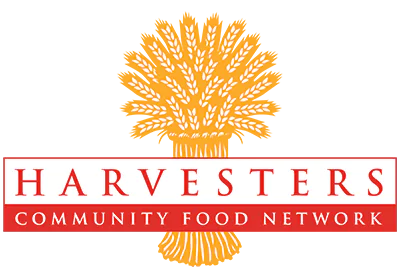 Harvesters' mission is to feed hungry people today and work to end hunger tomorrow. Harvesters is a regional food bank serving a 26-county area of northwestern Missouri and northeastern Kansas. Harvesters provides food and related household products to more than 760 nonprofit agencies including emergency food pantries, community kitchens, homeless shelters, children's homes and others.
For more information visit: harvesters.org