Midwest Food Bank, Bloomington-Normal, Illinois
CITI State and Local HHS Associate Director, Rachael Kerrick-Brucker got in on the fun packing boxes for local food pantries recently at the Midwest Food Bank in Central Illinois. Rachael, along with members of the Bloomington, IL. St. Mary's Church Youth Group packed boxes and labeled canned goods to be shared with individuals and families in need through various pantries around town. All that packing warranted a stop for ice cream when the work was done.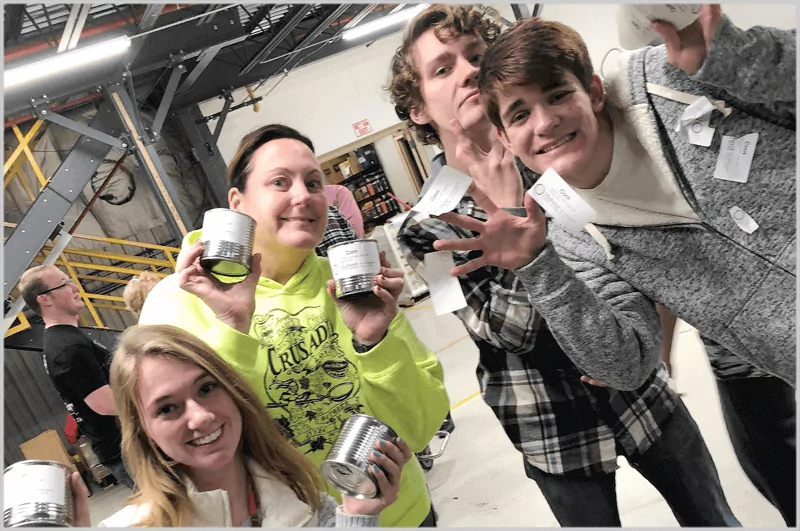 Midwest Food Bank's mission is to alleviate hunger and malnutrition locally and throughout the world and provide disaster relief to those in need.
It is a volunteer-based national food bank with a nation-wide presence. The Bloomington, Normal, IL location serves over 377 agency partners across 50 counties throughout Central and Eastern Illinois.
For more information visit: midwestfoodbank.org