Volunteering at the Capital Area Food Bank
CITI had a great time volunteering at the Capital Area Food Bank last Friday! Together we packed 500 boxes that will help people in communities across D.C., Maryland and Virginia.
Thank you to everyone who volunteered and for making an impact in this community! It takes a village to solve hunger. If you would like to make a difference in your community, please consider donating or volunteering at your local food bank. #foodbank #volunteer #giveback #community #teamwork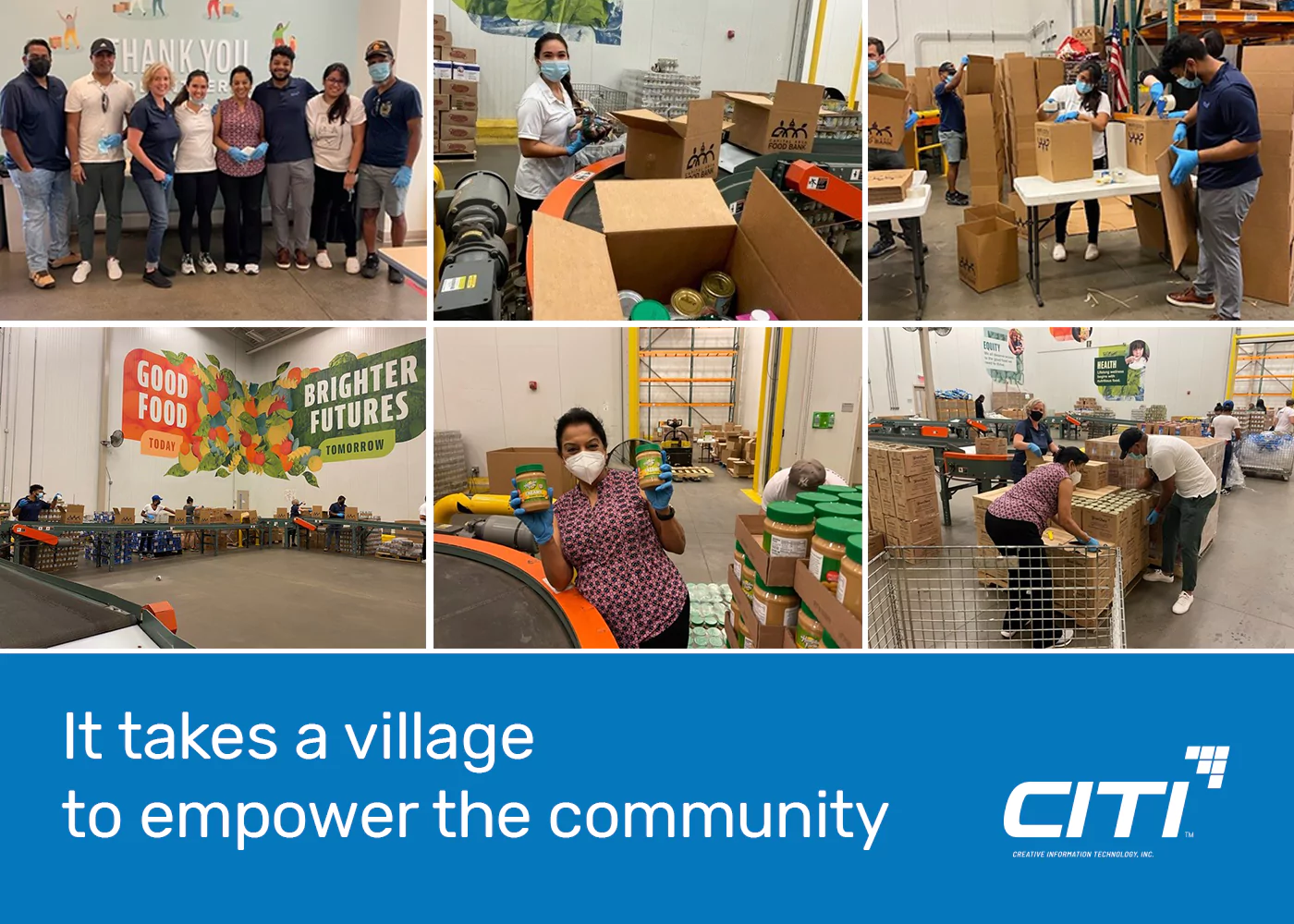 The Capital Area Food Bank is the anchor of the hunger relief infrastructure in our region, providing more than 45 million meals to people in communities across D.C., Maryland, and Virginia. But we don't stop there, because we know that creating long term solutions to hunger requires more than meals. It requires education, training, and opportunity. In short, it demands ideas that address the big picture. That's why we're approaching the problem in multiple ways: providing food for today, and addressing the root causes of hunger by partnering with organizations that provide critical services like job training programs and health care.
For more information visit: capitalareafoodbank.org